01
SOSEMIS Semi Online Secure Exam Management and Invigilation System
An elegant solution which merges the best existing methods to solve the age old Examination problem
Introduction
When the population fled to their homes to find shelter from the COVID19 pandemic, the internet became the lifeline for source of information, education, socializing, work etc. The pandemic laid bare to a festering problem in and outside Malaysia, Poor internet coverage. Education is used as a method for social mobility, but when the delivery infrastructure is poor, it not only does not solve the problem it further exacerbates the existing conditions. Examinations in education are being conducted to rank the understanding of students, but in the pandemic situation, various methods proposed by the institutions globally are not able to effectively administer the examinations in a fair method, hence automatically putting those with poor internet coverage at a disadvantage.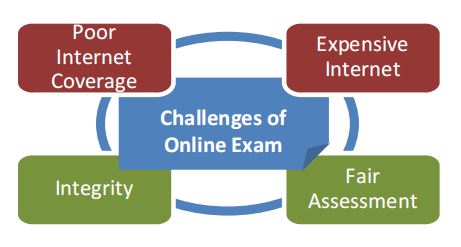 Technology Feature
SOSEMIS was designed to administer examinations to learners regardless of internet coverage fairly.
Exam question perpetration methods are the same with 1 additional step.
Encrypted exam questions can be sent to the student via multiple methods before the examination date.
Students of different internet quality can start and end at the same time.
Students' surroundings are monitored using a camera while their computer monitors and softwares in operation are monitored.
Answer scripts and monitoring data are encrypted with a password only known to the lecturer.
Encrypted answer scripts and monitoring data can be sent to the lecturer via multiple channels after the exams without affec ting the integrity of the examinations.
Currently: minimal internet is used for user verification by the Learning Management SystemLMS.(optional)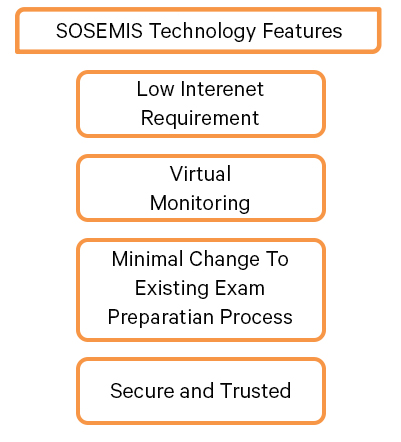 Market Potential
The global online exam proctoring market was valued US$ 354. 37 million in 2019 and is expected to reach US$ 1,187. 57 million by 2027.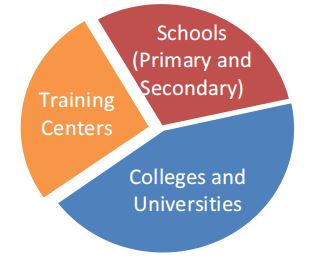 Next Step
This product is now at TRL 4. The project team is seeking for interested industry partner with a view of licensing the technology for commercialisation.
Protection of Intellectual Property
Copyright Protection no. LY00024925
For further information please contact:
Ir. Dr. Leong Yeng Weng
Project Lead
Biruntha Letchumi A/P Mooruthi
Chief Commercialisation Officer
Email
biruntha@uniten.edu.my
02
Technology Assisted Problem Solving (TAPS) Software
An Advanced Problem Solving Software for Virtual Learning
Introduction
TAPS software was developed to assist engineering students in their learning. The main difference between conventional CAL and TAPS software is the TAPS software do not include text of theories learnt by students during normal classroom lectures but rather constituted selected engineering problems that are difficult for students to comprehend and visualize from text books. The TAPS software aimed at coaching students, particularly who need additional support in applying principles presented in lectures to problems, on the best approach to solve a particular engineering problem in step-by-step or logical approach. Although a TAPS software may be considered as a form of CAL, more specifically, TAPS packages were designed to allow independent problem solving, develop logical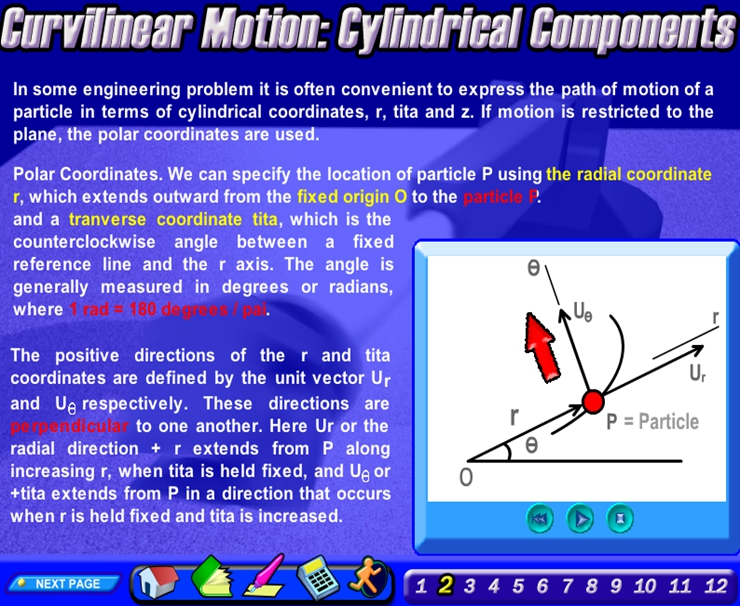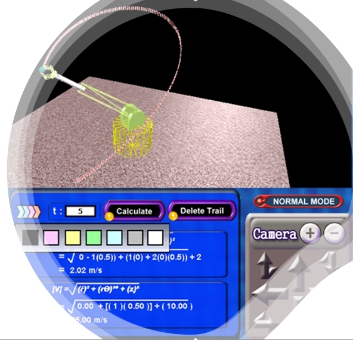 Technology Feature
As a supplementary tool for slow learners. Guided problem solving.
As a quick revision tool for problem solving exercises with effective patterns of interactions.
Provides essential tested tools & interaction patterns for solving engineering problems.
Student attention and retention inc reases (Multimedia) Tech. rich lab/classroom.
2D-3D models are represented with/for depth visualization, plotting of motion path.
Can use with Interactive whiteboards / Wacom Intuos.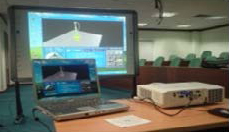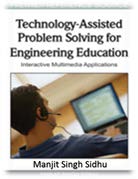 Market Potential
The current learning environment is shifting to virtual learning. According to Statistica analysts, Market Size & Forecast: Malaysia online education market is anticipated to project a promising compound annual growth rate of 16.4% over the forecast period i.e. 2016-2021 owing to the strong government initiatives. TAPS packages are targeted to be sold to students and educators from higher learning institutions i.e. colleges and universities.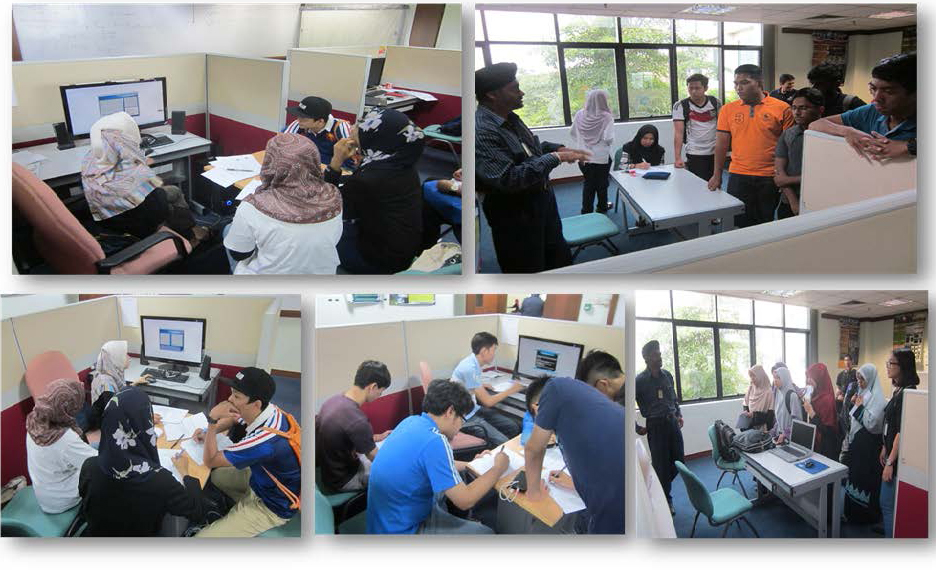 Next Step
The project team is seek ing for interested party/software developers for collaboration with a view of licensing the technology / distributorship.
Protection of Intellectual Property
Patent Protection no. PI 2020003607
Industrial Design no. 19-E0295-0101
Registered Trademark no. TM2019041104
For further information please contact:
Prof. Ts. Dr. Manjit Singh Sidhu
Project Lead
Biruntha Letchumi A/P Mooruthi
Chief Commercialisation Officer
Email
biruntha@uniten.edu.my
03
Augmented Reality Court Room Structure (ARCoS)
Introduction
Law subject require students to understand the court system. In order to ensure their understanding, traditionally educators need to bring students to the court room. Thus it will have incurred cost and time. Augmented Reality (AR) will provide students on virtualize real court room structure without attending to the court room. Besides, the knowledge can be virtualized experimenting by students, it also can deliver an interest to the students on law subject.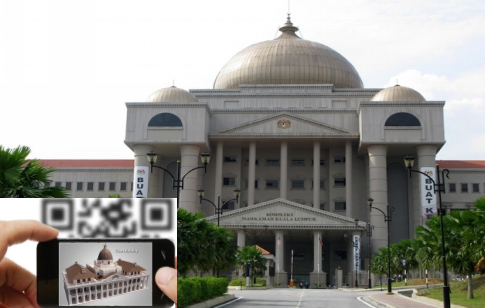 Technology Feature
To facilitate students on understanding of court hearing process
To expose students on real court room structure
To increase positive learning experience of students in law subject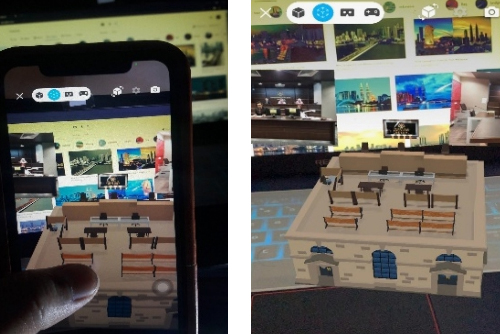 Novelty & Inventiveness
New technology used in law subject by using Augmented Reality
New method of teaching law subject by virtual learning
Market Potential
The market potential is for Higher Education Institution that offered any courses that required students to learn hierarchy of court eg: Malaysian Legal System, Business Law, Commercial Law and Industrial Relations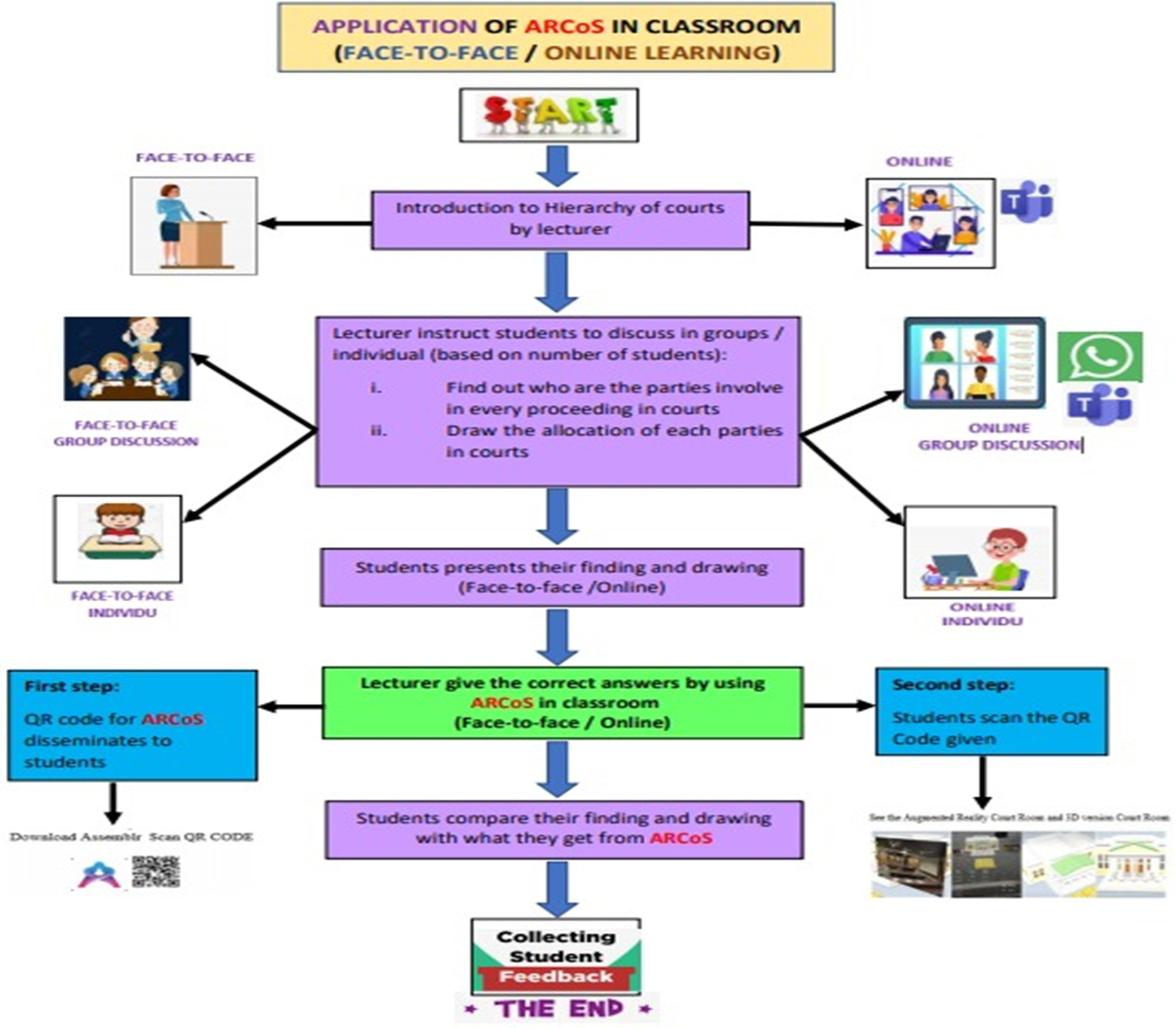 Next Step
The project team is seeking an interested party to license the technology/distributorship / OEM.
Protection of Intellectual Property
ARCoS had received copyright. Application number is LY2020005619
For further information please contact:
Pn. Nurul Huda Ahmad Razali
Project Lead
Biruntha Letchumi A/P Mooruthi
Chief Commercialisation Officer
Email
biruntha@uniten.edu.my
04
Differentiated Learning with Moodle Lesson
A Differentiated Learning Framework for Personalised and Self-learning Experience
Introduction
Differentiated learning is a teaching method premised on the idea that the curriculum should be accommodated to each user. A learning path is a "selection of courses tied together for learners to progress through, mastering a particular subject or program". Using an LMS like Moodle, it allows students to enrol in multiple courses at the same time. This is particularly important where the learners are fully dependent on the online instructional materials without the instruc tors' direct guidance . The differentiated instructional content is mapped to the user's individual needs, based on their answers to questions and responses to previous task s and experiences.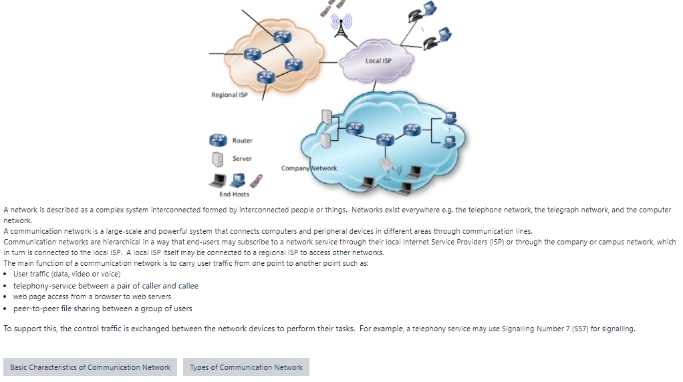 Technology Feature
The differentiated learning framework using Moodle LMS has interesting features including:
Use of Lesson activity type
Existing use of lesson
Provide sequential or learner's choice learning paths
Analytics of students' progress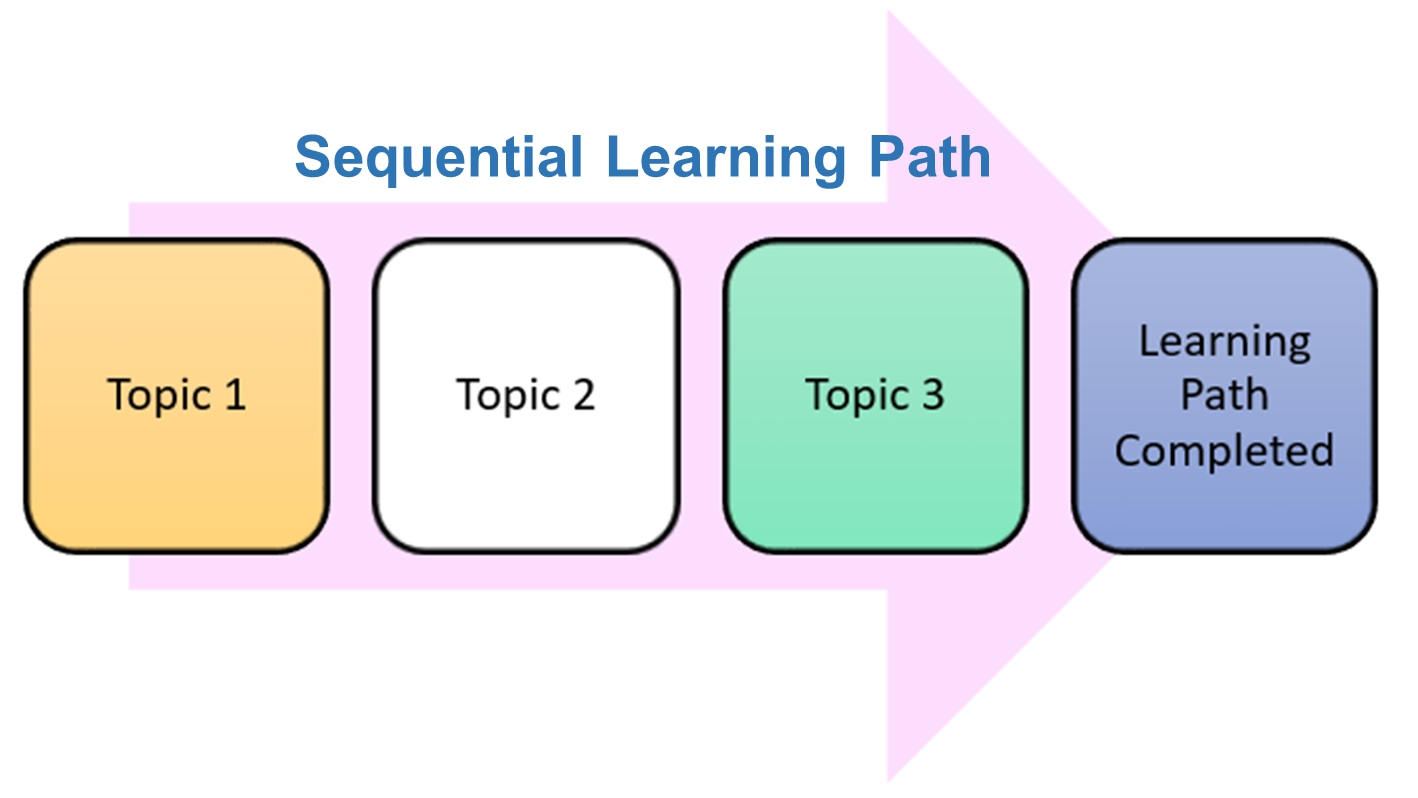 Market Potential
The market size for e-learning surpassed $200 billion the previous year and is expected to grow more with 8% CAGR during 2020-2026, says a report. Moodle Lesson creates an opportunity for every student to enjoy learning with differentiated learning capabilities. Hence, it caters for various types of learners. All courses that adopt Lesson at any institution using Moodle LMS are eligible to implement this. The Moodle Le sson is de si gned to a ssist instructors to create lessons systematically and effectively.
Next Step
Commercially-viable framework is available for deployment. The project team is seeking for interested party with a view of licensing the framework/OER.
Protection of Intellectual Property
The framework has been protected under copyright protection no. LY 2020004999.
For further information please contact:
Ts. Dr. Jehana Ermy Jamaluddin
Project Lead
Biruntha Letchumi A/P Mooruthi
Chief Commercialisation Officer
Email
biruntha@uniten.edu.my