Meet the Team
Meet our dynamic team consisting of experienced professionals who constantly ensures the best delivery and services.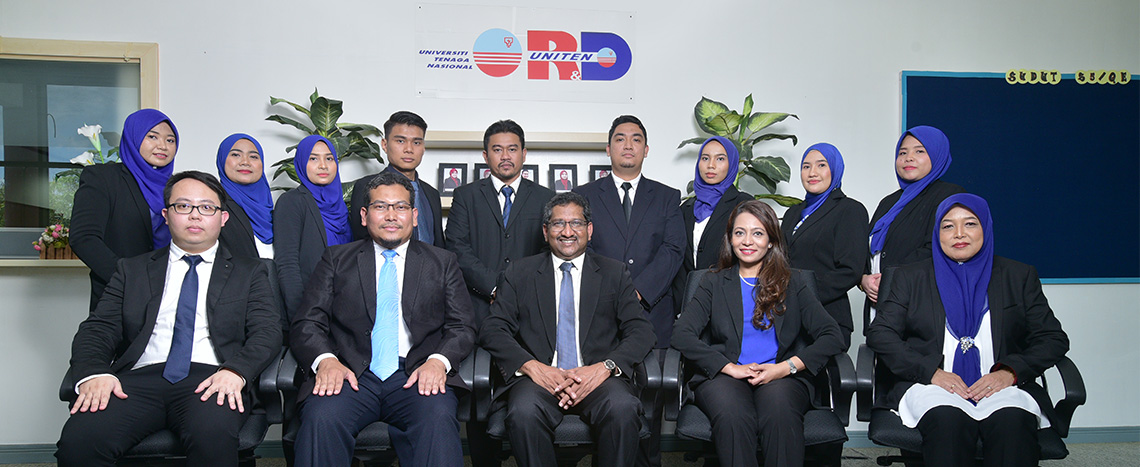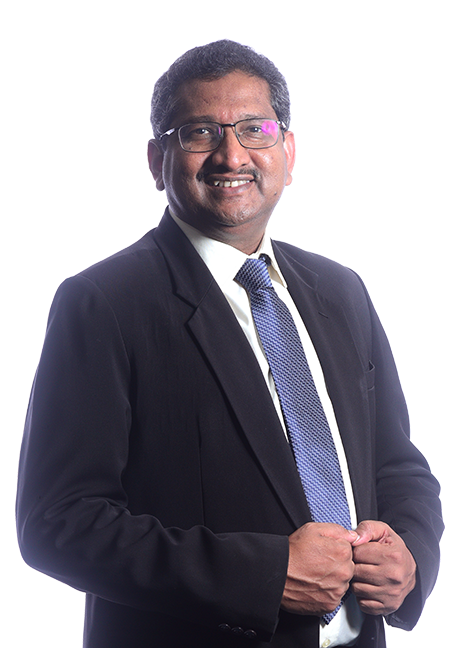 Prof. Ir. Dr. Kumaran Palanisamy
Managing Director
 

 

kumaran@uniten.edu.my
 

 

03-89212020 (ext 7305)/ 03-89287305
Prof. Ir. Dr. Kumaran Palanisamy, a graduate mechanical engineer from Purdue University @ Indianapolis, USA (IUPUI), is a senior lecturer at Universiti Tenaga Nasional. He is BEM registered professional engineer, a member of Institute of Engineers Malaysia (MIEM), Chartered Engineer (Imech E, UK), Energy Institute UK, Green Technology Corporation formerly known as Pusat Tenaga Malaysia (PTM), and also an active committee member of Malaysian Energy Professional Association (MEPA) since 2002 and current vice president. He has 10 years working experience in electric power generation in a multinational electricity utility corporation in Malaysia, Tenaga Nasional Berhad.
He has endured through assignments with various departments of the power utility that demands high responsibilities, leadership qualities, and strong interpersonal skills.His early experience involved monitoring work progress, delegating, coordinating and commissioning thermal power plant development projects including hydro power plant.Prof. Ir. Dr. Kumaran Palanisamy has been also working as a Project Engineer/Manager for a multinational Fastenal Company, in United States for 2 years. His tenure at Fastenal Company brought about many improvements to the light manufacturing division, especially on Quality Assurance. Accompanied with strong background in mechanical engineering, his postgraduate education at Purdue University @ Indianapolis, USA has tailored his experience with knowledge and skills in computer-related simulation and application software. His knowledge and experience have been put together in various projects, at the Purdue University @ Indianapolis, including NASA funded project namely the Combustion Wave Rotor. Furthermore, he has been a teaching assistant at Purdue University @ Indianapolis, USA for 4 years prior to returning to Malaysia.
Upon returning to Malaysia, he has been teaching engineering subjects at the university. Indeed, he has the passion to teach engineering subjects because it gives him the opportunity to impart his experience and knowledge to the future generation of engineers, who in his vision are the most valuable resources for sustaining our development. He has been also contributing actively in training and consultancy service to power and energy industry, including Tenaga Nasional Berhad. Besides developing short courses related to energy & power for power plant engineers such as Reliability Center Maintenance, he has also developed teaching modules in Industrial Safety & Maintenance Management for Open University Malaysia. He has been appointed as Technical Expert for evaluation of Green Technology Funding Scheme and by SEDA for FiT application. He is dedicated to energy related Research- Development-Commercialization, specifically in green energy and alternative renewable energy, energy efficiency and environment conservation. He has been actively pursuing research at developing biodiesel fuel derived from waste cooking oil for power generation gas turbine application.
He has several patents including international patent on Rapid conversion of waste cooking oil into biodiesel that meet international standard fuel specification ASTM D6751. The indigenous technology is currently being commercialized and adopted as the National Waste Cooking Oil Biodiesel Program under the Economic Transformation Program – Education NKEA. Currently, he has been actively pursuing research on harnessing biogas energy potential from waste in particular, sewage and palm oil mill sludge. Recently he has completed a research to Harness Renewable Energy Potential from Biogas and Treated Waste Water from Sewage Treatment Plant funded by the Malaysian Electricity Industry Trust Fund (MESITA) of Ministry of Energy, Green Technology and Water, Government of Malaysia. Prof. Ir Dr. Kumaran is the Leader in this 32 month project in which successful research activities have been completed to enhance the biogas generation from sewage sludge including design and development of a 330kW biogas R&D power plant to harness the renewable energy into grid connected electricity.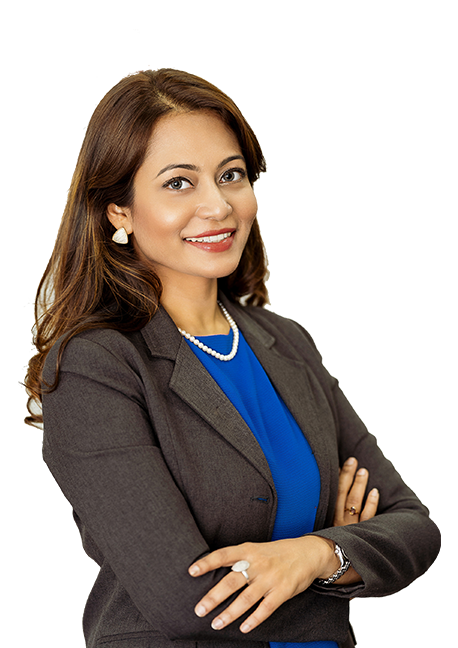 Biruntha L. Mooruthi
Chief Commercialisation Officer
 

 

biruntha@uniten.edu.my
 

 

03-89212020 (ext 7347)
Biruntha is an innovation and intellectual property rights strategist with 18 years of vast experience in intellectual property management, IP commercialisation, entrepreneurship development, open innovation, IP licensing, IP monetisation and management of national driven programs in the technology transfer and commercialisation areas by supporting and facilitating universities, research organisations, government agencies and Malaysian SMEs from various industries and sectors.
Having worked for the triple helix model – government, academic and industry, Biruntha specialises in developing and rolling out world- class innovation and intellectual property value creation programs and solid experience in deriving value from R&D output at all levels. She has evaluated and consulted over 300 Malaysian SMEs from various technology verticals in the open innovation space and established market-driven innovation plans for full development of innovations from ideation/concept to commercialisation.
Biruntha started her career in intellectual property rights as a patent specialist with one of the leading IP firms in Malaysia where she gained extensive experience in the preparation, drafting and prosecution of patent applications for the ICT and engineering domains. Succeeding her career in intellectual property management, Biruntha joined British Telecoms (BT) as an Industry Partnership expert where she specialised in open innovation, translation of IP, technology transfer and commercialisation of BT's R&D in the South East Asia region, developing strategic partnership channels for BT with the local government- based agencies, universities and private organisations. Subsequently, Biruntha played a dual role in PlaTCOM Ventures Sdn Bhd, a wholly owned subsidiary of National Innovation Agency as the Vice President and Head of Intellectual Property Rights Services Division focusing on management of a national funding programme, innovation management, and facilitating IP commercialisation via the triple helix model and increasing competitiveness of Malaysian SMEs. She formed and led the largest revenue generating service arm for a government linked company by providing professional services in technology transfer, IP valuation, innovation management, IP licensing, spinout company formation, post-deal management, open innovation models and implementation of IPR policies for universities and government agencies. During her tenure in AIM, Biruntha also played a vital role in introducing the first Halal Hi-Tech Programme by designing and implementing it at national level for 4 consecutive years (2015-2019), establishing international collaborations and investments for the SME development sector. She has appeared as an invited guest speaker and judge for various government initiatives, innovation challenges, and conferences and on national TV programme -11th National Independence Award Roundtable Discussion, Astro Awani.
Currently, Biruntha is the Chief Commercialisation Officer for UNITEN R&D Sdn Bhd, a wholly owned subsidiary of University Tenaga Nasional and Tenaga Nasional Berhad where she leads the technology transfer and IP commercialisation strategy initiatives.
An internationally recognized registered technology transfer professional (RTTP) with the Alliance of Technology Transfer Professionals (ATTP), Biruntha is also a registered Patent, Trademark, and Industrial Design Agent with the Intellectual Property Corporation of Malaysia (MyIPO). She has an MBA from Victoria University, Australia and a Bachelor's Degree in Computer Science (BSc. Hons) from Coventry University, United Kingdom. Biruntha has also been recognised and listed in the international IAM Strategy 300 – The World's Leading IP Strategists 2017 and 2018.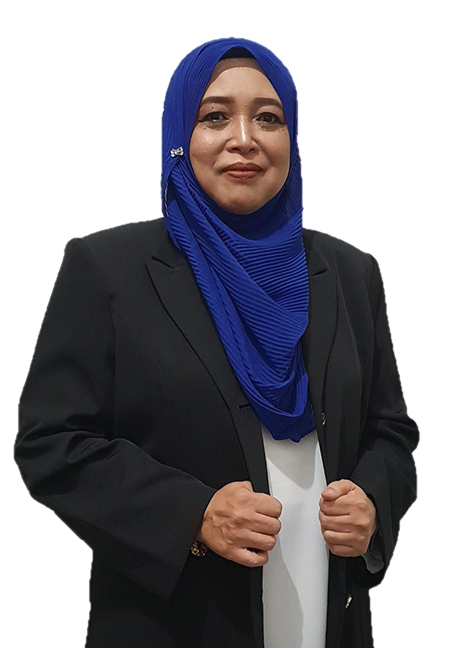 Hanison Bte Hj. Mohd Zain
IP & Commercialisation Manager
 

 

Hanison@uniten.edu.my
 

 

03-89212020 (ext 7346)
Noor Hanison Mohd Zain started working in UNITEN in 2008 as a quality manager responsibility includes management of the ISO 9001: 2015 in ensuring that the requirements are establishd, implemented and maintained in accordance with the standards. Later, she is the IP & Commercialisation Manager with 8 years of experience in Intellectual Property (IP) Management in UNITEN where she facilitate the researchers, project leaders in IPR filing and protection at Intellectual Property Corporation of Malaysia (MyIPO) for products which was created from their research project.
Noor Hanison started her career in ST Microelectronics a multinational company as an engineering specialist for the production department in spearheading various improvement programs for upgrading the quality and customer services in fulfilling and exceeding their stringent quality requirement. Certified as a trainer under the ST University Trainers certification program undergoing full process of facilitation and certification, responsibilities include training package development for production personnel, skill upgrading through technical training, conducting trainings on teamwork, team performance and also quality improvement process and methodology. Later, she join a SME manufacturing company with responsibilities in all QA functions in charge of the Customer Service with main responsibility in establishing immediate and long term strategies to develop relevant and comtemporary improvement programs to ensure Quality, Production and Delivery of products meet customer requirement.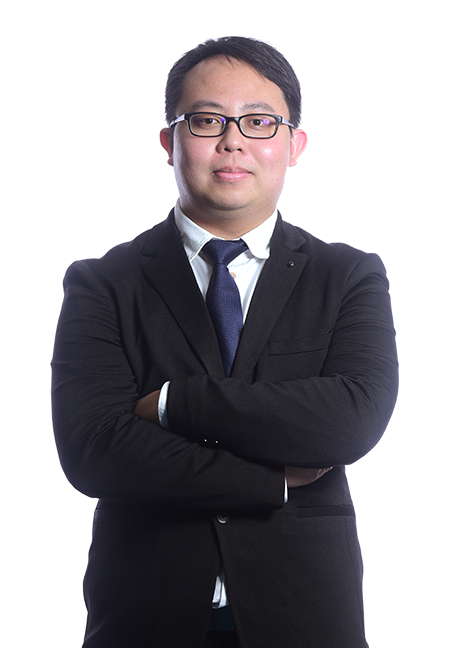 Dr. Yong Jia Ying
Technical Marketing Manager
 

 

jiaying@uniten.edu.my
 

 

017-2597352
Dr. Jia Ying Yong completed his B.Eng.(Hons.) degree in Electrical Power Engineering and Ph.D. degree in Electrical Engineering from Universiti Tenaga Nasional (UNITEN), Malaysia in 2011 and 2017, respectively. He is currently a Senior Lecturer in Department of Electrical and Electronics Engineering, College of Engineering, UNITEN and is holding the Technical Marketing Manager position in UNITEN R&D Sdn. Bhd. (URND). He has worked as a Research Engineer in the Power Quality Research Group and has participated in many consultancy projects. He was the core member to formulate and develop the technical guidelines for grid-interconnection of distributed generation and electric vehicle in Malaysia.
His areas of interest include grid-connected electric vehicle, smart grid, energy storage, power electronics and power system studies. He has a good publication track record in renowned journals and indexed conferences, especially in electric vehicle area. He has received research awards such as Best Paper Award in International Conference on Energy and Environment 2019 and IEEE Special Award for the Best Control System Concept in International Automation and Control Enhancing Innovation Competition 2019. In recognition of his research achievement, he was awarded the Highest Citation Award by College of Engineering, UNITEN in 2018.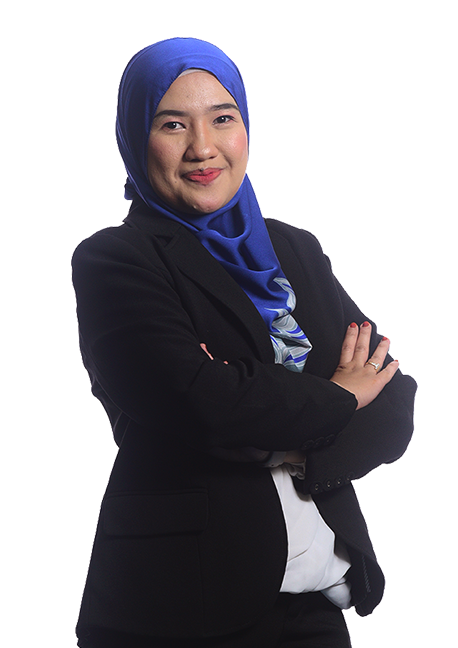 Norliana Azreen Bte Yusoff
Senior Executive
 

 

ANorliana@uniten.edu.my
 

 

03-89212020 (ext 6315)
Norliana is a highly positive, innovative and energetic individual who thrives on consistently raising the standards of personal and professional excellence. She graduated with Diploma in Business Studies majoring in Management from Politeknik Kota Bharu, Bachelor Degree in Business Administration majoring in Management from Universiti Malaya (UM) and Master of Business Administration majoring in Finance from Universiti Putra Malaysia (UPM).
​As a member of Project Management Institute Malaysia (PMIMY), she has proven expertise in Project Management for the past 11 years at UNITEN R&D Sdn. Bhd. (URND) in managing research and development, contract research, consultancy, technical training and commercialisation projects from various clients as follows:
Tenaga Nasional Berhad Research and Development Fund (TNB R&D Fund)
Tenaga Nasional Berhad Business Innovation Incubator Fund (BII Fund)
Tenaga Nasional Berhad (TNB) – Generation Division, Grid Division, Distribution Network Division, Retail Division, ICT Division, Strategy and Regulatory Division and etc.
TNB Subsidiaries – TNB Research Sdn. Bhd., NB Repair and Maintenance Sdn. Bhd. (TNB REMACO), TNB Integrated Learning Solution (ILSAS, Yayasan Tenaga Nasional, Sabah Electricity Sdb. Bhd. (SESB) and etc.
Industry - MRCB George Kent Sdn. Bhd., China Communication Construction (ECRL) Company Sdn. Bhd., Cybersecurity Malaysia, Technology Depository Agency Berhad and etc.
Government Agency – Ministry of Energy, Science, Technology, Environment and Climate Change (MESTECC), Polis Diraja Malaysia (PDRM), Sustainable Energy Development Authority Malaysia (SEDA), Electricity Supplies Industry Trust Account (AAIBE) and etc.
International – Vietnam Electricity (EVN), VisionTech Inc., Japan, Metropolitan Electricity Authority, Forum for the Future Asia Pacific Ltd., Singapore and etc.
Norliana's creativity, respectfulness, resourcefulness and innovation, combined with the company commitment to always putting my best foot forward to deliver outstanding service to the Company, researchers and clients.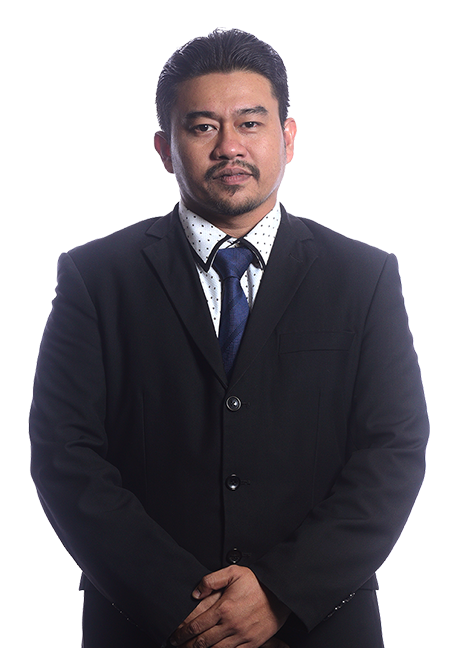 Nassahrudin Bin Noor
Junior Executive
 

 

nassa@uniten.edu.my
 

 

03-89212020 (ext 6388)
Nassahruddin started his career in Universiti Tenaga Nasional as IT Technician in February 2001. He progressed his career in 2012 as Senior Technician. Nassahruddin's technical expertise in networking and hardware management elevated his position where he was promoted as a Project Management Executive at UNITEN R & D Sdn. Bhd. Nassahruddin graduated with a degree in Electrical Engineering from the Universiti Teknologi Malaysia (UTM)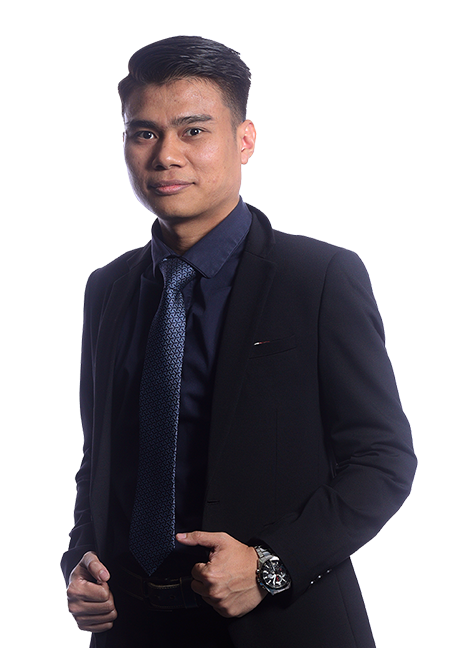 Muhamad Aizat Bin Abdul Aziz
Admin Assistant
 

 

Aizat.Aziz@uniten.edu.my
 

 

03-89212020 (ext 6354)
Muhamad Aizat Bin Abdul Aziz plays an important role by assisting UNITEN R & D Sdn Bhd's Project Management team by performing an end-to-end project management activities from fund approval to project closing approval.
He is UNITEN R & D Sdn Bhd's Project Management Admin Assistant. He is responsible for performing acceptance of external projects, time cost calculations, full-set of project registration, entire project management portfolio including customer registration, billing, and report submission. He diligently coordinates with researchers to submit report/deliverables on time, develop and maintain a filing system, prepare master data for projects, researcher teams and TNB project champions.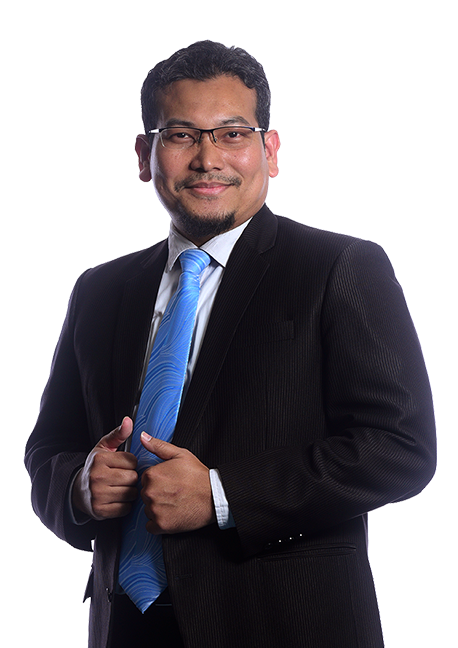 Uthman Khalaf Bin Mohd Nor
Finance & Admin Manager
 

 

Uthman@uniten.edu.my
 

 

03-89212020 (ext 7344)
Uthman Khalaf bin Mohd. Nor, Finance and Admin Manager at UNITEN R & D Sdn Bhd. Degree's holder in Bachelor of Accountancy (Hons) from Universiti Putra Malaysia. He had various experiences working with UNITEN and TNB Foundation.
Starting his career in December 2001 as an Assistant Registrar focused on ' Project Asrama Cahaya Ilmu' in UNITEN and later seconded to TNB Foundation with the same portfolio to be the Head of 'Projek Asrama Cahaya Ilmu'. In January 2003 he was appointed as Head of 'Kelas Bimbingan Tenaga TNB' under TNB Foundation. In November 2003 he returned to UNITEN as an Assistant Registrar (Academic). His tasks include LAN Accreditation, JPS Approval, Examination & Other activities as well as new student intake, convocation ceremony & subject registration.
In July 2006, he moved to Finance Department, University Tenaga Nasional Sdn Bhd (UNITEN). He had been entrusted to manage various unit within Finance Department as well as Reporting & Taxation, Accounts Payable, Collections, Asset Management, Budgeting (Capex & Opex), Student Fund, Credit Control, Bank Reconciliation and Intercompany. UNITEN Sdn Bhd is a subsidiary of Tenaga Nasional Bhd. He also in charged of handling the accounts and also preparing it's full set of accounts. Furthermore, also prepared and finalized the UNITEN tax computation assessment. Responsibilities given to him in handling the company account was really invaluable. He had learnt various aspects of accounting knowledge in completing his tasks and assignments. In addition to the above role, he has also been selected and appointed as Finance Valuation Tender Committee, UNITEN Deputy Vice Chancellor Tender Committee (Backup), Yayasan Chancellor UNITEN Committee, Tabung Amanah Zakat Committee, Marketing Intelligence Committee, Activity Based Costing Committee, Good & Service Tax Committee, Staff Disciplinary Prima Facie Committee and Franchising & Collaboration Committee.
All committee members are required to possess a high level of transparency, integrity, confidentiality and impartiality during the task and meeting the target. Throughout the stage, he need to demonstrate good professional values and a good ethical conduct. In terms of updating himself to the latest development in accounting knowledge and skills, he attended technical courses such as budget preparation, reporting courses, tax courses, and many other courses. He also attended an Enterprise Resource Planning (ERP) course using SAP system. In Jun 2015, he has been promoted as a Manager, International Office UNITEN. His task is to plan and coordinate administrative work for International Office, coordinate and manage international collaboration activities, student mobility program 360 GEM, attend inquiries on Visa related matters for potential & existing international students, engaging with Ministry of Higher Education Malaysia (MOHE), Embassies, Education Malaysia Global Service (EMGS), Ministry of Home Affairs and Immigration Dept. on Visa and International student related matters. In August 2019, he shifted for secondment in UNITEN R & D Sdn Bhd and has been appointed as Finance & Admin Manager. His current task is to lead in the URND budgeting process, prepare Board of Director paper for budget approval and budget review and control, take charge in internal and external financial audits, to prepare Statutory Account and Board of Director paper for accounts approval, to prepare timely and quality financial reports to Management, to prepare tax computation and ensure tax compliance with Authorities, to ensure an effective control is established over the company's assets, to ensure effective cash/bank management and debt collection, and to ensure continuous improvement of financial process, system and controls.
For admin task, he is a member of URND Management Tender Committee (MTC), to ensure claims and purchases have been appropriately checked and verified, to review and verify procurement document, paperwork and BOD paper, to release Service Entry, as a Member of Jawatankuasa Pelantikan Perunding (JPP) URND, to verify appointment of Research Engineers / Assistant and Post Doc, to ensure timely salary payment to Research Engineers / Assistant and Post Doc, and to ensure continuous improvement of Procurement and HR process, system and controls in URND.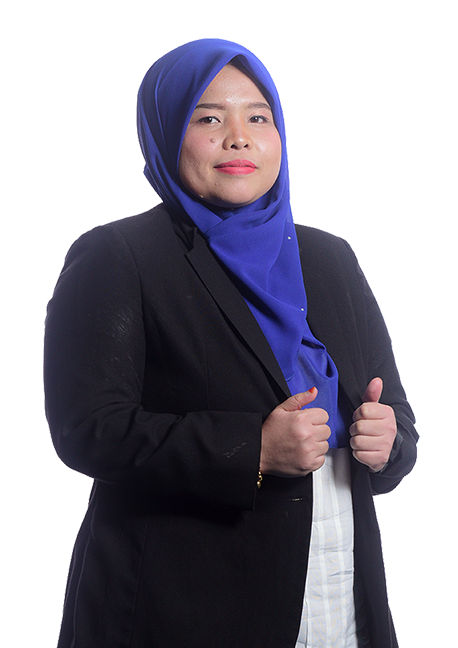 Nabilah Binti Mohd Yusof
Executive (HR & Admin)
 

 

MNabilah@uniten.edu.my
 

 

03-89212020 (ext 6380)
Nabilah binti Mohd Yusof is UNITEN R & D Sdn Bhd's Admin & Human Resource Executive. She brings with her 7 years of experience in the finance department at Universiti Tenaga Nasional. She is in charge in recruitment, set of meeting for Jawatankuasa Pelantikan Perunding, ensure insurance coverage for the business, staff, Research Assistant, Research Engineer and PostDoc and appointment External Consultant (EC)/ Subject Matter Expert (SME). She has a Bachelor's in Business and Administration from Universiti Putra Malaysia (UPM).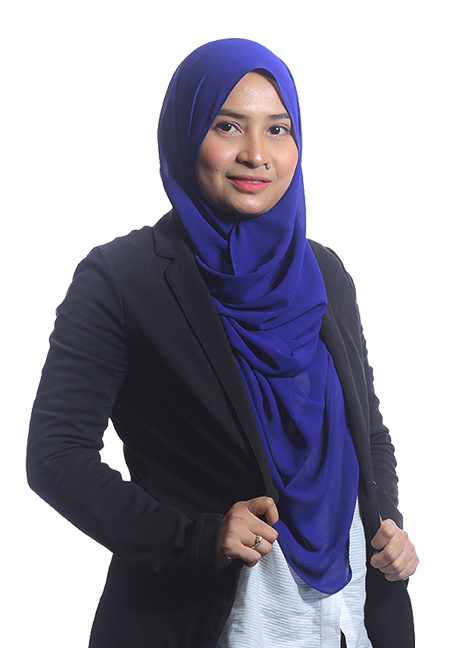 Siti Nur Hidayati Bte. Mohd Yazid
Executive (Procurement)
 

 

Hidayati@uniten.edu.my
 

 

03-89212020 (ext 6380)
Graduated from Universiti Teknologi Mara (UiTM) with a Bachelor of Business Administration (Hons) Finance, Nur Hidayati has broad experience of 7 years in managing procurement and administrative roles in UNITEN R & D Sdn Bhd. Currently, Nur Hidayati is the Procurement Executive where she performs her job with high integrity, performing and monitoring an end-to-end procurement process from tender submission up to direct negotiation. She is also responsible for issuing contracts and purchase orders to vendors in accordance with TNB Procurement Policy & Procedure.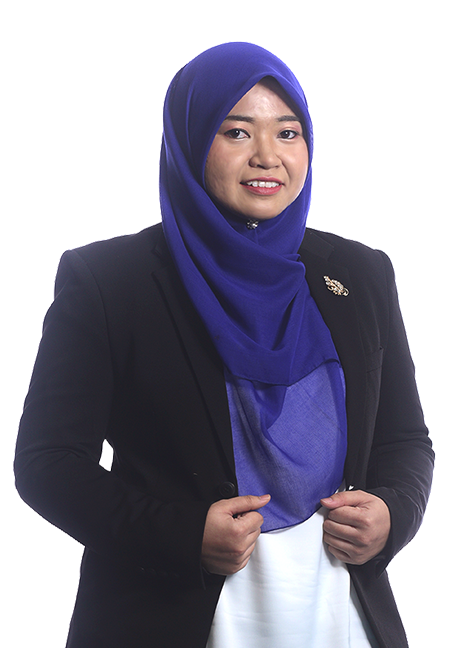 Nurfatin 'amirah Bt Ahmad Fuad
Executive (Finance)
 

 

Nurfatin@uniten.edu.my
 

 

03-89212020 (ext 6381)
Nurfatin 'Amirah Ahmad Fuad is one of UNITEN R&D Sdn Bhd's Finance Executive longest serving staff with 7 years of experience in finance administration. Prior to joining UNITEN R&D Sdn Bhd, she worked as an audit staff at Yeoh & Co., an audit firm in Selangor. As a senior finance executive, she is responsible for the management of company cash flow, managing payments, monitoring debts and ensuring all transaction regarding tax are paid to regulators within stipulated time. She also diligently monitors our financial system (SAP) in term of reporting of research projects and budget allocations for URND and the registered projects.
Fatin received Bachelor's Degree in Accountancy (honors) from Universiti Teknologi MARA (UiTM) in 2013 under the Jabatan Perkhidmatan Awam (JPA) scholarship. She also has certifications in Microsoft Word and Excel 2013 (Intermediate and Advance) and Fixed Asset Management (FA120).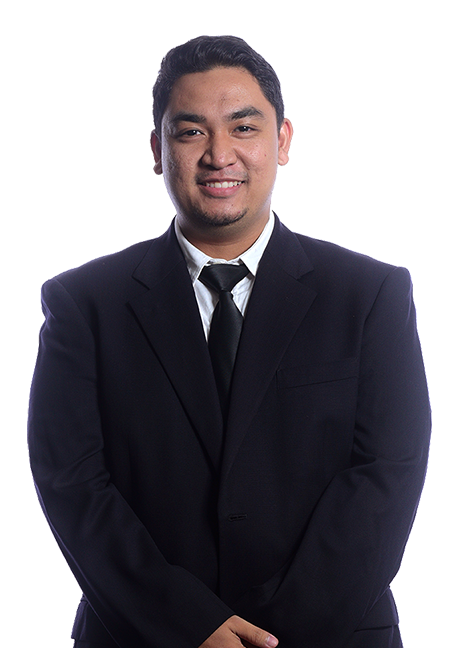 Mohd Azmel Bin Harun
Admin Assistant (Procurement)
 

 

Azmel@uniten.edu.my
 

 

03-89212020 (ext 6387)
Mohd Azmel Bin Harun graduated from Politeknik Sultan Haji Ahmad Shah (POLISAS) with a Diploma in Accountancy. Prior to joining URND, Azmel worked as Account Assistant at Holiday Tours & Travel Sdn. Bhd. Currently Azmel is the Admin Assistant for the Procurement unit at UNITEN R&D Sdn. Bhd. His job scope involves preparing purchase requisition forms and ensuring the approval process from tender committee operates smoothly. He is also responsible in arranging Tender Committee and Direct Negotiation meetings.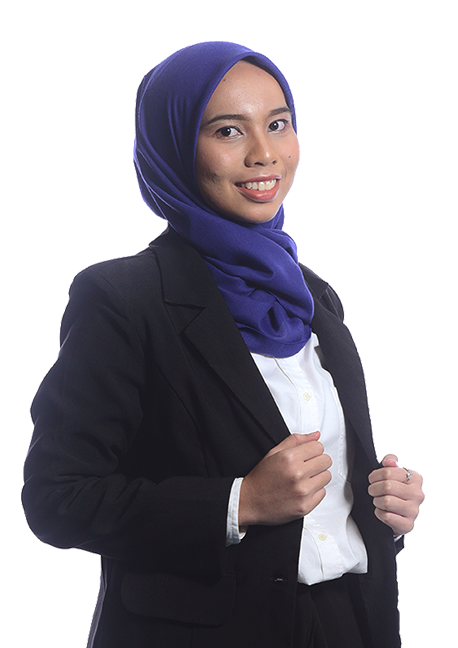 Hani' Aqilah Binti Ibrahim
Secretary
 

 

hani.aqilah@uniten.edu.my
 

 

03-89212020 (ext 3005)
Hani is the personal secretary to Prof. Ir. Dr. Kumaran. Hani provides full secretarial support to the management team of UNITEN R&D Sdn Bhd. A graduate from Kolej Vokasional Gombak in Diploma Administrative Secretarial, Hani did her secretarial internship at UNITEN's Human Resource Department.