01
Porous Bio- Composite Scaffold For Bone Grafting Application
A novel porous matrix for bio-composite scaffold and bone tissue regeneration
Introduction
Tissue engineering (TE) involves the use of scaffolds, which provide structural support for the newly formed tissue as explained schematically in Figure 1. Bone injuries and defects present a significant clinical problem. However, bone tissue engineering provide an alternative strategy for the repair of bone defects.
Successful bone tissue engineering depends on a suitable source of cells, appropriate culture conditions, and a biocompatible scaffold with a highly porous and interconnected pore structure developed by various method. In this project, a novel material formulation for the porous structure of the scaffold for bone tissue regeneration was established. A standard manufacturing method was deployed for the fabrication of the bio-composite scaffold.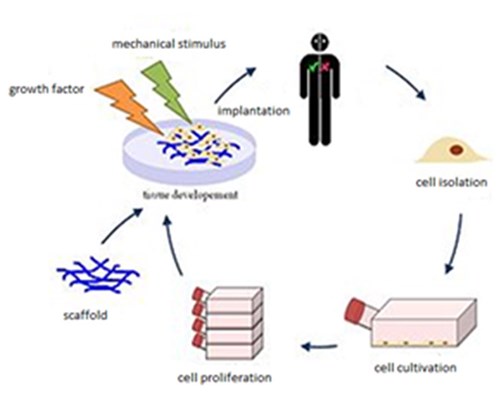 Figure 1: Principle of Tissue Engineering (Yap, 2012).
Technology Feature
A method was established for preparing a bone graft scaffold structure adapted for promoting regeneration of bone tissue.
The bio-elements are integrated within the layer and layers of the same are stacked together forming a mesh of 3-dimensional assembly of the bone graft scaffold structure.
The mechanical strength (i.e. the compressive strength) of the bone scaffold was controlled by optimizing the porosity and architecture of the design structure.
Augmenting and/or stimulating the formation of new bone in cases such as fractures or between two bones across a disease joint, to replace and regenerate the lost bone.
Market Potential
Bio-composite scaffolds are one of the three most important elements constituting the basic concept of regenerative medicine, and are included in the core technology of regenerative medicine along with stem cells and tissue engineering.
The world scaffold element technology market was approximately 4.57 million dollars in 2013, and by increasing 13.4% annually, it was estimated to expand to 10.63 million US$ by 2020 (Lee et al., 2014). Various market analyst have agreed that North America is the dominating region in the scaffold technology market. Moreover, the research institutes are exploring in this field to discover newer materials and design for this scaffold technology.
However, Asia Pacific is considered as the fastest growing region with developing countries such as China undertaking collaborative research along with international players in the field of regenerative medicine. In Malaysia, this technology is very much under developed and mostly depending on other developed Nations like USA, Germany etc.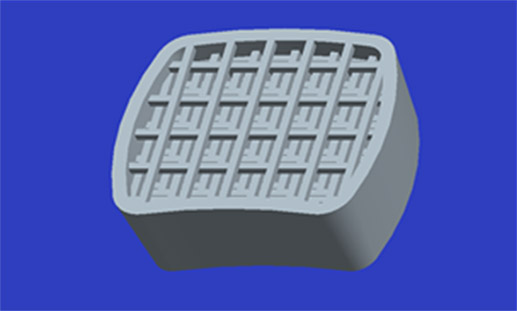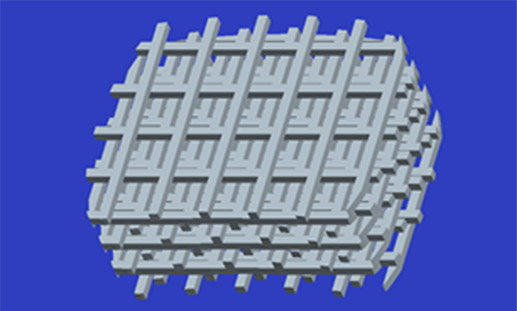 Figure 2: Scaffold design with microporous features.
Next Step
Clinical trials need to be performed on the scaffold for further deployment. The project team is seeking for interested party to collaborate on the ongoing research with a view of joint venture for commercialization.
Protection of Intellectual Property
The material formulation and the design has been submitted for patent protection.
For further information please contact:
Assoc. Prof.Dr. M.N.M Ansari
Project Lead
Biruntha L.Mooruthi
Chief Commercialisation Officer
Email
biruntha@uniten.edu.my
02
Energy Absorbing Rear Underride Protection Device (Earupd)
An innovative method to prevent damages to the passengers and colliding vehicles behind a truck
Introduction
Every year, thousands of people die in motor vehicle accidents throughout the world. Road traffic accidents (RTAs) are of paramount concern for the society and is one of the most important problems that deplete physical and human potentials, leading to social and psychological problems, needless to mention material losses (Anderson et al., 2003). The scenario of accidents in Malaysia are quite high and shows a noticeable increase per year with a marginal increase in the fatalities per year. Rear side crash by cars behind medium or large-sized trucks accounts for a large number of mortalities and morbidities (Zeid and Ansari, 2017).
Rear Underride Protection Devices (RUPDs), play a vital role in minimizing underrunning of any car along the rear side of a truck. Even in cars with 5-star safety rating, colliding with a truck of poorly designed RUPD results in a passenger compartment intrusion (PCI) more than the maximum allowable limit as per the American National Highway Traffic Safety Administration (ANHTSA) standards. The requirements of an acceptable RUPD are determined by regulation of Federal Motor Vehicle Safety Standard (FMVSS) No. 223 and 224. While our underride guard design was focused on enhanced energy absorption and reduced acceleration, intrusion and HIC below the dengorsity limits .The prototype simulation test was studied and passed the requirements (Zeid and Ansari, 2017).
Technology Feature
The present invention on the new design of the EARUPD as shown in the Figure 1. Energy absorption rear underride protection device (EARUPD) particularly relates to the assembly that are usually found as the rear attachment to the heavy vehicles for protection against injuries and damages to the colliding vehicles. The present invention more particularly relates to an enhanced design of an RUPD assembly with high energy absorbing characteristics.


Figure 1: Muti-view projections of the EARUPD device.
Market Potential
The Malaysia Automotive Association (MAA) has released Malaysian vehicle registration data up to June 30, 2017, with the total number of vehicles on our roads standing at 28,181,203 units. For those keeping score, that's 0.88 vehicles for every person in the country (www.paultan.org).
The road transport registration has been increasing over the years which hit 26,301,952 vehicles in 2015. Compared to 2010, when the number of vehicle registrations stood at only 20,188,565 units, there are now 7,992,638 more vehicles on the road – an increase of an average 1.23 million vehicles a year.
There is a constant increase in the number of trucks and commercial vehicles on road with only 20% of the trucks possesses the RUPD which confirms the market demand for the use of EARUPD in the next few years.
Next Step
Simulation test on the new design of EARUP was conducted and has passed the requirements. A real crash test need to be performed in order to obtain the final approval from relevant authorities to introduce in the market. The project team is seeking for interested party with a view of joint-venture to complete the final test and launch in the field.
Protection of Intellectual Property
The design of energy absorbing rear underride protection device has been submitted for patent protection rights (PI 2016703886).
For further information please contact:
Assoc. Prof.Dr. M.N.M Ansari
Project Lead
Biruntha L.Mooruthi
Chief Commercialisation Officer
Project Number
URND/0008/AnsRUPD
Email
biruntha@uniten.edu.my